With the recent uptake in the number of players entering the transfer portal each year, teams can vastly improve their rosters if they add the correct pieces via the portal. While on the other hand if a program misses the mark recruiting in the portal they can be set back a few years, which could impact the program immensely in the future.
A ton of programs could've earned the title "winner" with their portal class but I'm going to mention the six that I believe did the best getting players that fit their program and culture.
Winners
Georgetown
Portal Additions: Qudus Wahab 7.7PPG 5.6RPG (Maryland), Bryson Mozone 15.8PPG 5.7RPG (USC Upstate), Bradley Ezewiro 1.6PPG 0.9RPG (LSU), Akok Akok 3.4PPG 3.2RPG (UConn), Jay Heath 10.6PPG 3.3RPG (Arizona State) , Brandon Murray 10PPG 3RPG (LSU), Primo Spears 12.7PPG 3APG (Duquesne) , Wayne Bristol 12.5PPG 4.3RPG (Howard).
To put it frank, Georgetown is coming off an absolutely horrendous 2021-2022 campaign. However, they made the necessary additions in order to bring the Hoyas back to relevance. Coach Patrick Ewing now entering his 6th season at the helm needs to put it together. One of their most impressive additions was Brandon Murray, a freshman out of LSU. Ewing made a great hire in the offseason in Kevin Nickelberry. This led to bringing in Murray as well as LSU big man transfer Bradley Ezewiro. Murray was seen as one of the best transfers on the market as he averaged double digit points as a freshman. One of the more impressive additions for the Hoyas this offseason was being able to get center Qudus Wahab to return. Wahab was a key part of the team that went on a big run by winning the Big East tournament and making it to the big dance. I would expect the Hoyas to have a better than .500 record after a horrendous 6-25 (0-18) season last year. If the Hoyas can't make drastic improvements next season then Coach Ewing may have to be on his way out.
Miami
Portal Additions: Nijel Pack 17.4PPG 3.8RPG (Kansas State), Norchad Omier 17.9PPG 12.2RPG (Arkansas State)
Miami made an Elite 8 run last season with a senior-led team. Given that much of the team was graduating, the Canes had to replace multiple pieces of the roster. Miami did that with the likes of Norchad Omier from Arkansas State and Nijel Pack from Miami. Aside from the fact that an $800,000 NIL deal played a factor in the decision, Miami landed a player that they can immediately rely on to lead them back to the NCAA tournament. Pack is a high energy guard that averaged over 17PPG with Kansas State last season and also shot an impressive 43% from 3. Miami's other portal addition, 6′ 7″ forward Norchad Omier, is known to be a menace on the boards but is a threat offensively as well. Omier averaged a double double this past season with Arkansas State contributing 17.9PPG and 12.2RPG. Miami went for the quality over quantity approach here and it looks like it could pay off for them with a return trip to March Madness next season.
LSU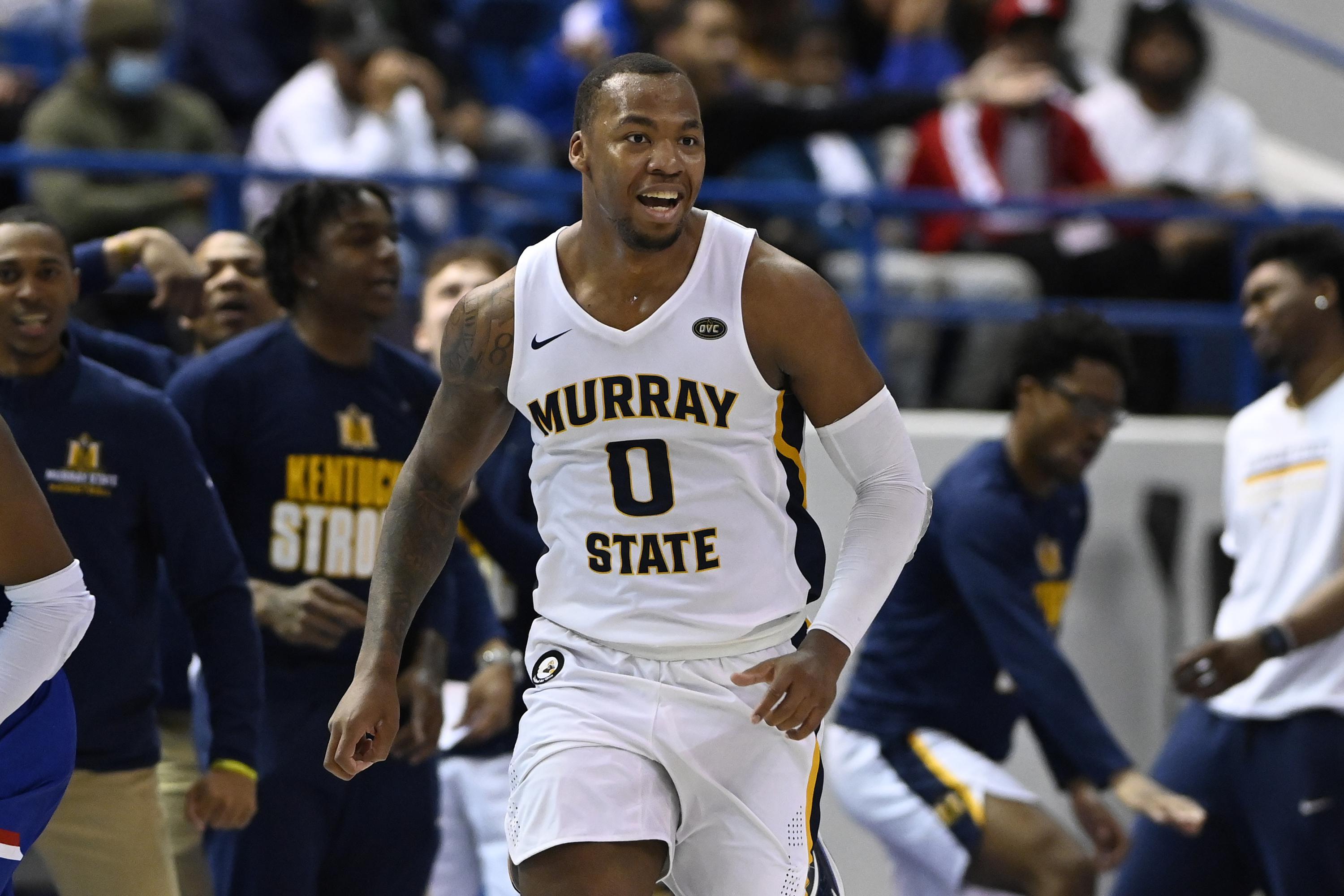 Portal Additions: KJ Williams 18PPG 8.4RPG (Murray State), Trae Hannibal 9.2PPG 5.1RPG (Murray State), Justice Hill 13.4PPG 5.1APG (Murray State), Cam Hayes 7PPG 2.1APG (NC State), Kendal Coleman 15.4PPG 10.1RPG (Northwestern State), Derek Fountain 1.8PPG 1.8RPG (Mississippi State)
Matt McMahon inherited a very tough situation with the entire roster entering the transfer portal at the conclusion of the season following the firing of Will Wade. It isn't known at this point if LSU will have a punishment in the future but it still must be noted the level of talent McMahon was able to bring in in such a short time span. The best portal addition for LSU was K.J. Williams who followed McMahon from Murray State to LSU. Williams averaged 18PPG and 8.4RPG at Murray State last season and gives LSU immediate production with 6′ 10″ size. McMahon also added a trio of guards in Cam Hayes, Trae Hannibal, and Justice Hill. Hill and Hannibal followed McMahon from Murray State and are already familiar with the system in place.  Another intriguing portal addition for the Tigers this season was Northwestern State transfer Kendal Coleman. Coleman was one of 20 players in all of D1 that averaged a double double this season contributing 15.4PPG and 10.1RPG. Also, McMahon was able to bring Adam Miller and Mwani Wilkinson back to LSU after they entered the portal.
Texas Tech
Portal Additions: Fardaws Aimaq 18.9PPG 13.6RPG (Utah Valley), D'Maurian Williams 14.5PPG 4.6RPG (Gardner Webb), De'Vion Harmon 10.8PPG 2.6RPG (Oregon),  Jaylon Tyson 1.8PPG (Texas)
Jaylon Tyson is a former Top 30 recruit in the Class of 2021 that initially followed Chris Beard to Texas but decided to transfer to Texas Tech shortly after. Tyson brings a ton of potential to the Red Raiders this upcoming season. Another great portal addition for Coach Mark Adams was De'Vion Harmon out of Oregon. Harmon is a 6′ 2″ guard that shoots 36% from 3 and could contribute right away assuming his waiver goes through. The best portal addition for the Red Raiders this season was Utah Valley transfer Fardaws Aimaq. Aimaq, who also entered the NBA Draft this season to receive feedback, was 2nd in all of Division 1 in rebounding and led D1 in rebounding last season. Aimaq is not only a defensive player, he can also contribute a ton on the offensive side of the ball as he averaged 18.9PPG this season shooting 44% from 3. Mark Adams and the Red Raiders lost a lot of talent from last seasons team but with the additions that they've made they are poised to stay atop the Big 12.
Florida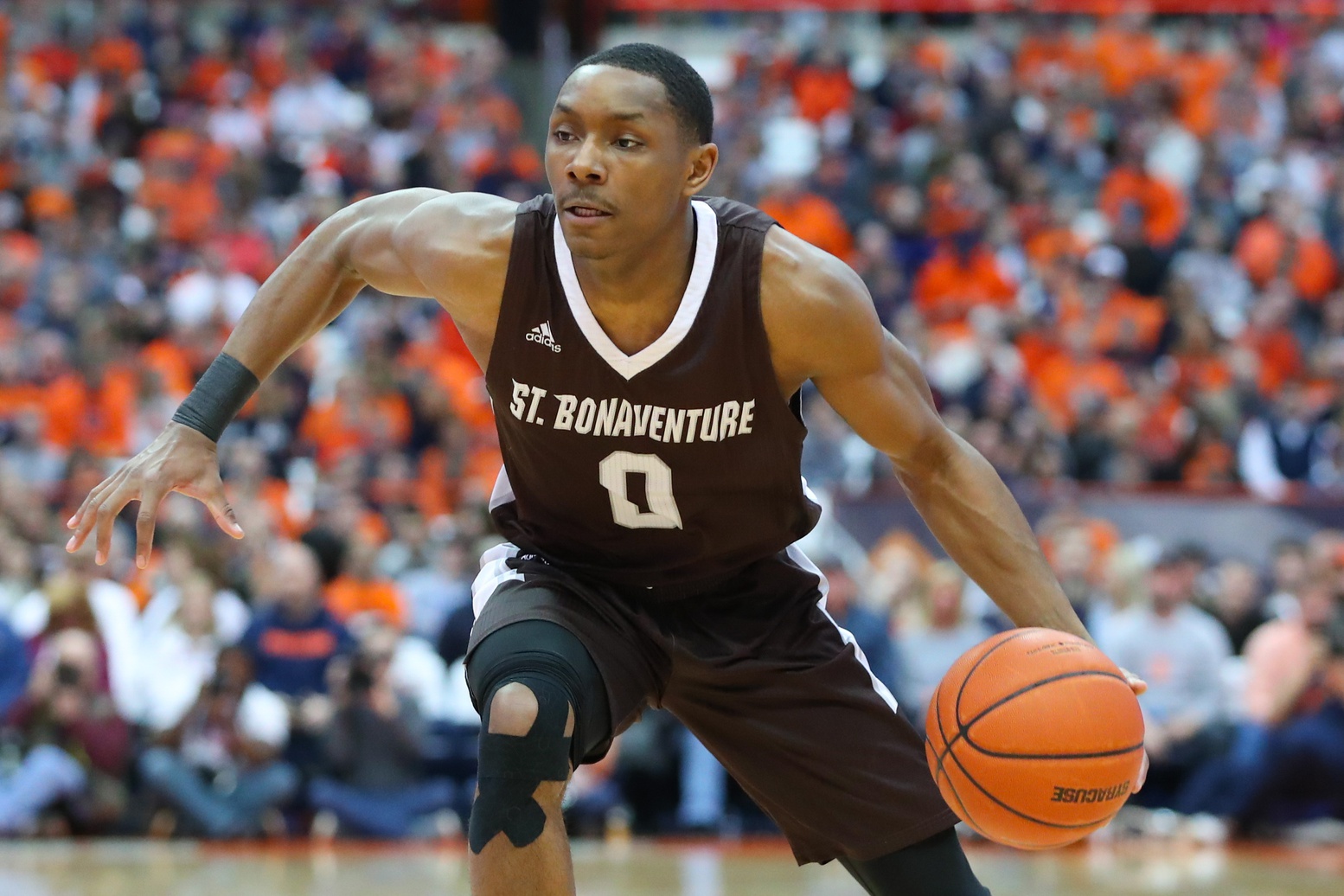 Portal Additions: Kyle Lofton 12.8PPG 5.9APG (St. Bonaventure), Will Richard 12.1PPG 6RPG (Belmont), Alex Fudge 3.3PPG 3.2RPG (LSU), Trey Bonham 13.6PPG 4APG (VMI)
After getting the Florida job, Coach Todd Golden was able to retain a majority of the players from last years team including big man Colin Castleton and guards Myreon Jones, Kowacie Reeves among others. The biggest need for the Gators team this offseason was a point guard and Golden filled that void by landing VMI transfer Trey Bonham as well as St. Bonaventure transfer Kyle Lofton. Bonham was the analytical pickup as Golden mentioned himself. Being a very analytical coach, Todd Golden has a unique way of approaching all aspects of the game including recruiting. St. Bonaventure transfer Kyle Lofton is expected to start right away at PG for the Gators. Being a 5th year senior, Lofton possesses a lot of experience that this Gators program needs in order to get back to the tournament. Will Richard and Alex Fudge are both young players with a ton of potential that can thrive in the Golden system. Richard averaged double figures as a freshman at Belmont while Fudge, a former top 50 recruit, comes to Gainesville from LSU and possesses a lot of length which can be very disruptive on defense. With the way this roster is shaping up for the Gators, Todd Golden is poised to take Florida to the tournament in his first season at the helm.
Illinois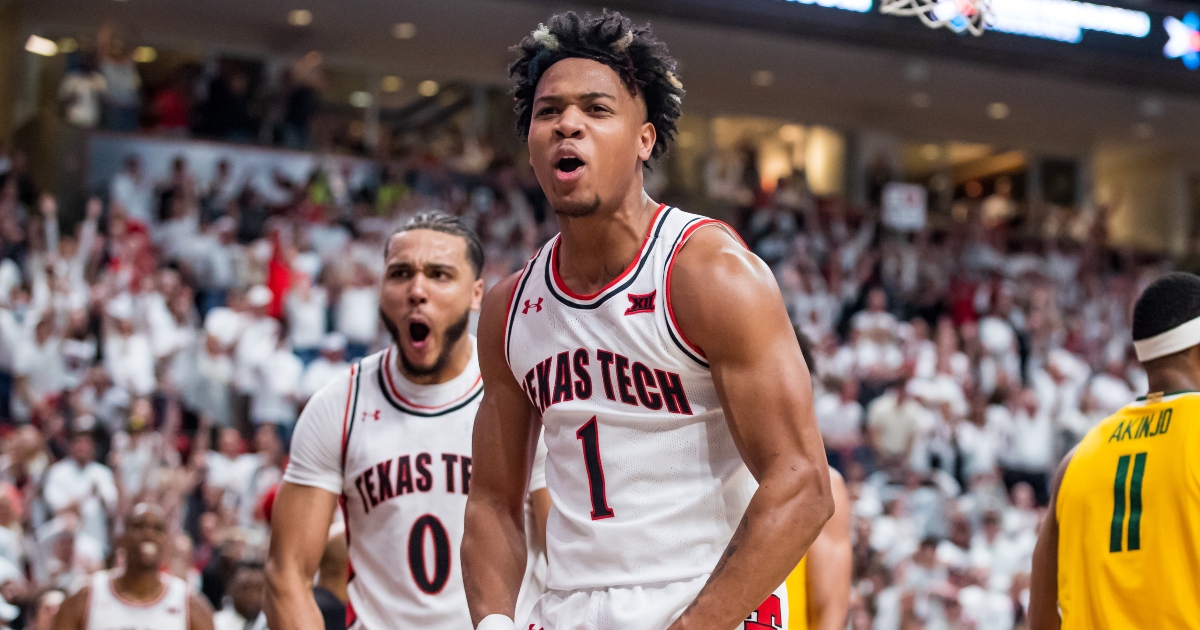 Portal Additions: Terrence Shannon 10.4PPG 2.6RPG (Texas Tech), Matthew Mayer 9.8PPG 5RPG (Baylor), Dain Dainja 2PPG (Baylor)
After a very successful season, Illinois found some very good players via the transfer portal with the purpose of replacing lost pieces. Illinois landed 2 of the better players in the portal in Texas Tech transfer Terrence Shannon and Baylor transfer Matthew Mayer. Illinois will have to replace the production of Kofi Cockburn and Andre Curbelo but they've made additions that can lead them in the right direction. Mayer is a 6′ 9″ forward that possesses great size and can defend at a high level. Shannon is a high level guard that excels on both sides of the ball. He is a very efficient player and is a perfect addition for Coach Underwood to continue on the path of success.
Honorable Mentions: Winners
Arkansas
Portal Additions: Makhel Mitchell 10.7PPG 5.6RPG (Rhode Island), Makhi Mitchell 9.9PPG 7.3RPG (Rhode Island), Jalen Graham (Arizona State) 9.9PPG 4.6RPG, Ricky Council IV (Wichita State) 12PPG 5.4RPG, Trevon Brazile (Missouri) 6.6PPG 5.1RPG
Creighton
Portal Additions: Baylor Scheierman 16.2PPG 7.8RPG (South Dakota State), Francisco Farabello 4.7PPG 2.5RPG (TCU)
UAB
Portal Additions: Eric Gaines 9PPG 3.3RPG (LSU), Ty Brewer 10.7PPG 6.7RPG (ETSU), Ledarrius Brewer 14.6PPG 5.3RPG (ETSU), Tyler Bertram 9PPG (Binghamton), Javian Davis 3.5PPG 2.3RPG (Mississippi State)
San Diego State
Portal Additions: Darrion Trammell 17.3PPG 5APG (Seattle), Micah Parrish 12.1PPG 6RPG (Oakland)
UNLV
Portal Additions: Elijah Harkless 10PPG 4.1RPG (Oklahoma), Jackie Johnson 9.5PPG (Duquesne), Elijah Parquet 6.9PPG 2.4RPG (Colorado), Luis Rodriguez 6.6PPG 5.5RPG (Ole Miss), Isaiah Cottrell 4.2PPG 2.8RPG (West Virginia)
San Diego
Jaiden Delaire 10.1PPG 4RPG (Stanford), Eric Williams Jr 8.4PPG 4.6RPG (Oregon), Nic Lynch 9.7PPG 4.4RPG (Lehigh)
San Fransisco
Tyrell Roberts 11.4PPG 2.6RPG (Washington State), Toni Rocak 15.2PPG 6.5RPG (UCSD), Marcus Williams 7.9PPG 3.4APG (Texas A&M), Saba Gigiberia 2.5PPG 2.3RPG (Georgia Tech)
Sacramento State
Hunter Marks 11.7PPG 4.4RPG (Hartford), Callum McRae 10.8PPG 7.9RPG (UC Riverside), Austin Patterson 6.4PPG 2.4RPG (Wofford), Isaiah Lee 3.4PPG (UC Irvine), Gianni Hunt 4.7PPG 2.8RPG (Oregon State), Akol Mawein 1.2PPG 1.1RPG (Oklahoma)
Losers
Washington State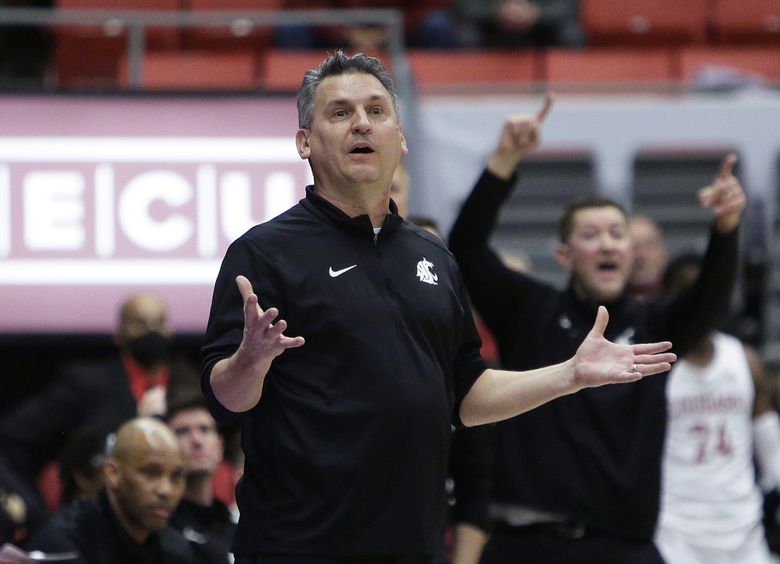 Portal Addition: Jabe Mullins 2.9PPG (St Mary's)
Washington State got decimated by the transfer portal. Players that Washington State lost via the portal include: Tyrell Roberts 11.4PPG, Noah Williams 9.5PPG, Efe Abogidi 8.1PPG 5.8RPG, Mouhamed Gueye 7.4PPG 5.2RPG, among others. In a season that Washington State had tournament aspirations, they didn't live up to expectations and made the NIT. Now that the Cougars lost a majority of the players that got them this far and didn't add much to it this offseason, they are poised to have a much worse season next year and possibly have a losing record.
Oregon State
Portal Additions: Justin Rochelin (Redshirt-Arizona State), Christian Wright 5.3PPG 2.2RPG (Georgia)
After a horrendous 3-28 season last year, Oregon State needed to do a lot this offseason in order to have a competitive team, however they missed the mark. Oregon State lost their top scorers to the portal this season: Jarod Lucas 13.5PPG and Dashawn Davis 10.9PPG 5.5APG. To compensate for these losses, Oregon State didn't add much that would significantly improve them going into next season. They signed an underwhelming 2022 class and a couple unproven players via the portal. Oregon State should be a bit better next season because it's hard to get worse than 3-28 but a losing struggle season should still be expected.
Syracuse
Portal Addition: Mounir Hima 1.9PPG 2.8RPG (Duquesne)
Last season, Coach Jim Boeheim had his first losing season in his 46 year coaching career. The Orange did sign a solid 2022 class which ranks 21st nationally, but in terms of recruiting the portal they've been very underwhelming. Syracuse decided to take on an unproven big man in Mounir Hima who played on a team that went 6-24 in the mid major ranks last season. With Jesse Edwards returning, and the big men signed on the 2022 class, Hima should expect a very limited role on the team next year. Syracuse is going to need a lot from their freshman class in order to have a respectable season.
Kansas State
Portal Additions: Camryn Carter 2.2PPG (Mississippi State), David N'Guessan 3.7PPG 2.7 RPG (Virginia Tech), Jerrell Colbert 0.5PPG 1.3RPG (LSU)
When Bruce Webber was fired and Jerome Tang took over at Kansas State, a good portion of the team decided to enter the transfer portal or graduate. The most notable loss for the Wildcats was Nijel Pack who transferred to Miami. With five spots still left to fill, Kansas State has a lot of moves to make before the season starts. To date, Kansas State has added Camryn Carter from Mississippi State, Jerrell Colbert from LSU, and David N'Guessan from Virginia Tech. These players have potential but are unproven at the high major level, leaving Kansas State with many holes on the roster and not much time to fill them.
Boston College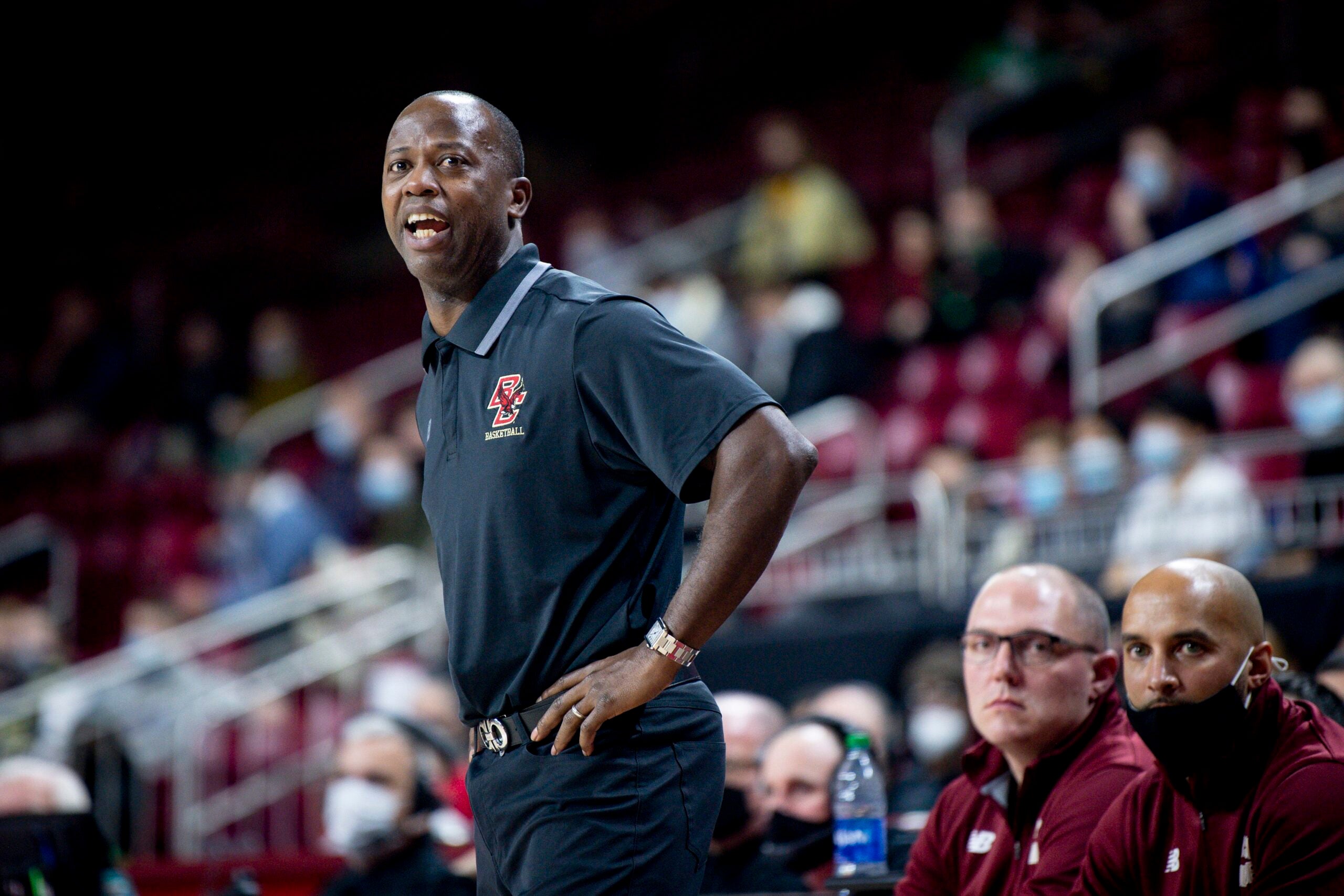 Portal Additions: Mason Madsen 3.9PPG 1.3RPG (Cincinnati), C.J. Penha 20.3PPG 10.1RPG (Trevecca Nazarene-D2)
Boston College struggled to a 13-20 record under first year head coach Earl Grant. Going into this season, the Golden Eagles needed to find pieces from the HS ranks and the portal to maximize the teams potential. Boston College added Cincinnati guard Mason Madsen who did a decent job at Cincinnati but making the jump to a Power 6 conference he could struggle to adjust. Their other addition was C.J. Penha from D2 Trevecca Nazarene. Penha did put up very impressive stats averaged a double double, however it was on a D2 team that had a 5-22 record. While he could be a decent pickup at the ACC level, the fact he is unproven in D1 and never faced this level of competition before makes me skeptical on how he will perform. However, Boston College did add talented high school players in the 2022 class that could possibly improve upon their 13 win mark last season.